A legal challenge has been launched against the Government's plan to reduce the amount of housing benefit families can claim, if they are deemed to have a 'spare' bedroom. The challenge has been launched on behalf of a number of disabled people, which includes three children with autism.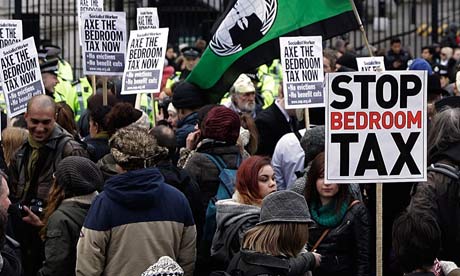 Under new rules coming in from April, full housing benefit will only be payable on the basis that children under 16 of the same gender will share a room, and children under 10 will share a room regardless of their gender.
If families are deemed to have one unused bedroom in their council or housing association home they will lose 14% of their housing benefit and those with two or more will lose 25%.
The National Autistic Society (NAS) is concerned about the implications this may have on families with one or more children with autism. Children assessed as needing their own room as a result of their disability may have to share a room with their sibling. For some families the cost of renting a property in which their child with autism can have his or her own room could be too high.
As a result, the NAS has submitted a witness statement to support this legal challenge, which explains why we believe the proposed changes to housing benefit will be particularly detrimental to families with children with autism. For some with the condition, sharing a room is extremely difficult, due to challenging behaviour, sleep disorders and difficulties managing change.
The NAS press office is looking for case-studies of families who may be affected by this policy. If you are a parent who has concerns about how this may impact on your family's life, please email press-case.study@nas.org.uk with some details about your situation as well as a contact number.
Please note that you would have to be happy to be named and pictured in the press.
More details on the planned changes can be found here.